The DSA recommends that you should aim to complete 40-50 hrs of driving tuition with an approved driving instructor and then have an additional 20 hrs of tuition with a family member or friend, this is a rough guide and at Drive Safe 4 Life we ensure lessons are tailored to suit your needs and learning style. Each student receives the following free of charge: A handbook to record lessons, homework and progress. Access to Theory Test Pro to study for the theory test and access to the members only section on the Drive Safe 4 Life website for extra tutorial information to enhance your learning.
INTRODUCTORY LESSON: 
£35 1.5 hr Introductory lesson.
This is suitable for a total beginner (1st hour £10 and 2nd £25)
£20 1 hr assessment with 10 hours or more of previous driving experience
Thereafter prices are as follows:
£26 per hour
£23 per hour for Part-time workers 18hrs and less, Students with valid ID
BLOCK BOOKINGS:
Block booking prices are paid in advance and are relative to general lesson price of £26 ONLY.
Your discount will be applied to the (paid in advance) block booking.
Discounted prices for block bookings:
| | | |
| --- | --- | --- |
| Lessons | Cost | Saving |
| 5 Lessons | £125 | £5 Saving |
| 10 Lessons | £245 | £15 Saving |
| 15 Lessons | £360 | £30 Saving |
| 20 Lessons | £470 | £50 Saving |
TEST CENTRE:
The cost of car hire for the day of your test when attending the following test centres: 
£80

 – Wood Green, Chingford, Enfield, Wanstead
£90 – Barnet, Mill Hill, Hendon, Barking, Goodmayes,
£100 – Watford, Borehamwood,Hornchurch
These prices include the following:
Collection from your departure point
1 hr lesson before the test
Hire of vehicle for duration of the test (40 mins)
Insurance cover
Return to pick up point
Packages for 14-16 Year Olds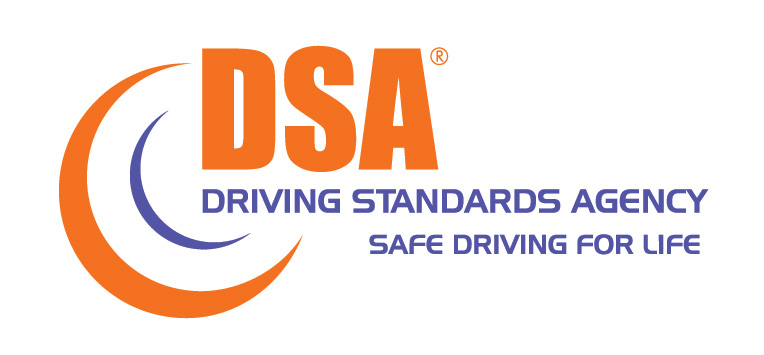 BTEC Level 1 Award – Safe Road Skills & Attitudes
Specifically designed as a pre-test qualification, this course focuses around developing essential safe driving attitudes that will last a lifetime. The course includes practical exercises along with a written workbook. Accredited by Edexcel. This is a vocational qualification which on completion, you gain credits which can then be used to complete any other BTEC course of your choice.
This course can be completed within a classroom setting and is beneficial to 14- 16-year-olds who are particularly interested in working towards getting their full UK driving licence and wish to start lessons once they turn 17. You can also complete on a 1-2-1 basis with your assigned driving instructor in your own time.
Please send an email to  bookings@drivesafe4lifeacademy.com to register your interest
This course comes with unlimited support via email and phone and free access to Theory Test Pro for the duration of the course.
On receiving your award you can return to drive safe 4 Life Academy and receive a refund of your £40 registration fee when you book a block of 10 lessons. (£160 normal price £200)
Current students of Drive Safe 4 Life Academy are only required to pay  £50 this is for your registration fee and admin costs.
Packages for Provisional Licence Holders
Course Guide: When learning to drive, you cannot beat practising on different types of roads to broaden your driving experiences. Your lessons are designed to ensure that you become a safe and confident driver and will cover everything to help you pass your test, including:
Cockpit drill
Safety checks
Moving away and stopping
Signals
Positioning on the road
Mirrors and blind spots
Junctions and roundabouts
Meeting traffic
Speed
Emergency Stop
Parallel parking
Hazard awareness
Turning your car
Reversing
Planning and independent driving
Darkness and weather conditions
Passengers and loads
Security
FAILED TEST 1 DAY COURSE
Failing your driving test is not the end of the world. In fact, if you already know what it's like to sit a test, you can prepare yourself better for the big day. You will get help to figure out what went wrong the first time around and work on preparing you for your next test. Your next driving test should be within 2 weeks of completing this course. This enables you to have any additional hours if you desire.
The most common stumbling blocks are:
Speed
Traffic signs
Emergency Stop
Parallel parking
Turing your car
Moving off uphill
Hazard awareness
The Mirrors – Signal – Manoeuvre routine
Approaching junctions and roundabouts
Adjusting to weather conditions
Changing gear
Ultimate package:  Price £1870
60 Lessons

£1440.00

@

£24

per hour
BTEC in Demonstrate safe driving and Pass plus combined  £350
Car hire for use on the day of your test based on lowest fee at

£80

A free 2hr tuition in preparation for next test if you fail
Packages for Full Licence Holders
REFRESHER LESSONS
Why would you need driving lessons if you already have your licence? On the other hand are you a nervous driver even though you have passed your test?
The fear of driving simply doesn't end after the test has been passed. If getting in the driver's seat makes you sweat or if you're not used to driving on the left, refresher courses can give you that extra bit of confidence that you need. They can also help you polish up on your parking skills and turn you into a safer driver, particularly at night and in wintry conditions.
Even though you may be a safe, confident driver, a refresher session might optimise your gear changes so that you can save money on maintenance and fuel while reducing your carbon footprint. Sessions take place in your own car.
MOTORWAY LESSONS
This entails: joining and leaving the motorway, lane discipline, safety gaps, rules of overtaking, blind spots, breakdowns and distractions. Sessions completed in your own car if you desire.
KNOWLEDGE AND SKILLS SESSION
This focuses on specific areas, suited to your requirements, such as night driving, parking, town driving or driving on country roads. Sessions completed in your own car if you desire.
ALL WEATHER DRIVING
This teaches you how to drive in all weather conditions such as- fog, snow and night will be offered during the winter months. Please look out for these posts on the website, as they may well be last minute.
ECO-SAFE DRIVING
The aim of this session is to save you money ON FUEL AND MAINTENANCE COSTS! This can be achieved by improving fuel consumption through appropriate gear changes and reducing excessive acceleration. This results in more Mpg for your fuel, reduced carbon emissions, reduced wear and tear on your brake pads because of an improvement and reduction in sudden and hard braking.
PASS PLUS
Ever wondered why it can be so expensive to get car insurance for new drivers?  It is because, after 40 to 80 hrs of driving experience, most people forget that they are still an inexperienced driver. This course builds up your confidence and gives newly qualified drivers the opportunity to enhance your knowledge and skills to make better decisions on the road, thereby ensuring that your driving experience continues to be safe.
A minimum of 6 hrs tuition must be completed, in order to achieve the pass plus certificate from the DVLA. Once completed, you will get the added bonus of a discount on the insurance for your first vehicle.
The course is divided into modules:  
Town Driving: Driving in town can be daunting: rush hour traffic, complicated junctions and traffic systems. Learn the skills to deal with all these and more.
All-Weather Driving: Rain, fog, bright sunshine, snow and ice. Find out how to drive safely in all the different weather conditions you'll face on the road. 
Driving Out of Town: Country roads can harbour all kinds of hazards, from sharp bends and potholes, to farm vehicles and animals in the road.  
Night Driving: Dealing with dazzle, judging distance and speed, using your lights correctly – these are just some of the areas covered.
Driving on Dual Carriageways: Drive safely on fast, multi-lane roads you'll need all your skills of observation, concentration, anticipation and lane discipline.
Driving on Motorways: Motorways are like no other roads: learn how to drive on them safely and correctly under expert supervision.
Please note that the Pass Plus course is not recognised by ALL insurance companies.
Therefore Drive Safe 4 Life Academy recommends that this course is completed alongside the BTEC level 2 certificate in Demonstrate Safe Driving to increase the likelihood of obtaining discounted insurance.
BTEC Level 2 Award:
Demonstrate Safe Driving (Car Driver) in partnership with Any Driver Ltd

Although this qualification is aimed at qualified drivers, it can be started as you approach your practical driving test. Again, accredited by Edexcel, the course includes independent driving on varied types of roads, including motorways, exercises involving vehicle safety and a workbook to confirm your understanding.
This specialised course is built upon the following: Being able to ensure the safety of others when driving a vehicle. Being able to give consideration to other road users. Being able to maintain the appropriate speed, position & control when driving a vehicle. Being able to carry out the required manoeuvres.
The BTEC Level 2 Award: Demonstrate Safe Driving is a bespoke qualification that was created exclusively for Any Driver Ltd; this is why you will not find the qualification listed on the Edexcel website. Go to the following website for more information on this course, http://www.anydriver.co.uk, an outline of course:
Free 1/2 hr pre-course driving assessment and feedback

£250

– 10 hrs driving tuition (this includes 2hr final driving assessment) 
£45 Registration Fee 
£10 Administration & postage
Free workbooks
Unlimited support via email and phone
       It is a vocational qualification which offers the following rewards:
Discount on your first car insurance (only newly qualified drivers).
A recognised qualification with credits that can be used to access further study
Enhance your CV
Aid employment and give you that competitive edge.
BTEC and Pass Plus combined with 10 hrs tuition
Saving you £100, had you completed the courses separately.

BTEC and Pass Plus combined 6 hrs tuition 
*This package is discounted price for clients who have passed their test with Drive safe 4 Life Academy